The Best Overall Value Vinyl Replacement Window on the Market
When it comes to energy efficiency, you simply can't afford to go cheap when battling Michigan and Indiana's extreme weather seasons. As a independently owned factory direct window company, we have the freedom to sell what ever brand of window we want. Since Lakeview Windows & Siding was founded we have examined with a critical eye 10's of window manufactures in our search to identify and offer to our customers the highest quality, most energy-efficient, best value window on the market.
Quantum2 Series by Kensigton a Lakeview Exclusive
Once again named Energy Star Most Efficient for 2014 The Quantum2 Series windows significantly out-performs the competition. Powered by Kensington Glass, This window will keep you cooler in the summer by reflecting solar heat and warmer in winter by keeping furnace heat in the house.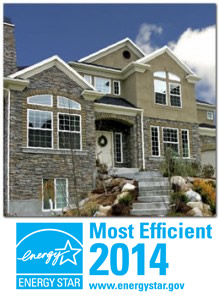 With a lifetime and glass breakage warranty, the Quantum2 Series vinyl windows and patio doors are one of the most desirable energy efficient replacement vinyl windows in the industry and Lakeview Windows & Siding is proud to be the exclusive dealer in our service area.
Designed to give you a remarkable combination of looks, reliability, performance, and serious value, the Quantum2 Series vinyl windows and patio doors are the best choice when quality and energy efficiency cannot take a backseat to cost.
Benefits:
Powered by Kensington Glass with suspended film technology to boost thermal performance
R-5.6 full-frame double hung windows*
Increases indoor comfort – warmer in the winter and cooler in the summer
99.5% UV protection to reduce fading
Helps improve home energy efficiency
Reduced condensation
Transferable Limited Lifetime Warranty and Glass Breakage
Features
Frame and sashes filled with foam to provide added insulation
Fusion-welded frames and sashes for air and water-tight, unitized construction
Elegant beveled exterior for added curb appeal
Easy to clean, maintenance-free vinyl surfaces
Dual weather stripping, reinforced interlock prevents air and water infiltration
Heavy-duty, extruded aluminum screen frame with fiberglass screen mesh deters holes and tears